WELCOME TO OUR CRAFT WORKSHOP
You are visiting our showroom laboratory, so you can buy products with competitive prices directly wholesale. 100% Made in Italy, Florence,Tuscany. Since 1979
making process – The mould method
The mould method hand-made : hand working of clay which is divided into layers of required . The layers are hand-pressed in plaster casts , moulded and then finished with a sponging over process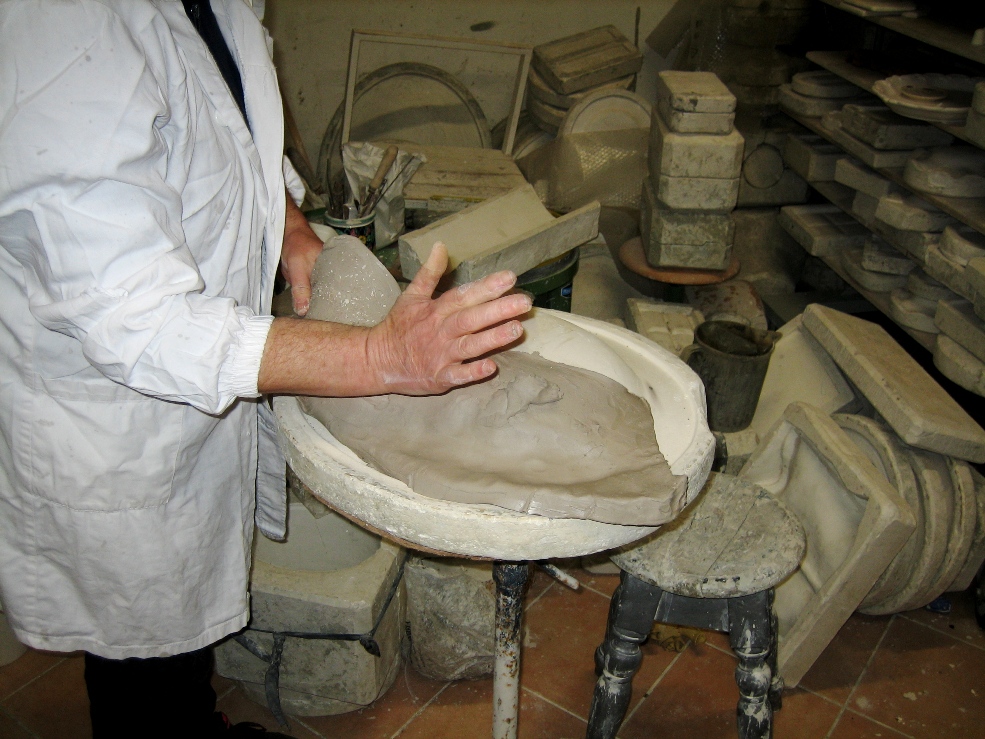 Before finishing off it is possible to apply the base plates to trays . After clay first slowly hardens, the layers are removed from the moulds, finished and completely dried. Afterwards, they are baked at 990°C
Through the hand-made mould process we do create small plates with diameter 3-4 inch , tiles, trays and bowls with different shapes, cookies potteries and oval cachepots.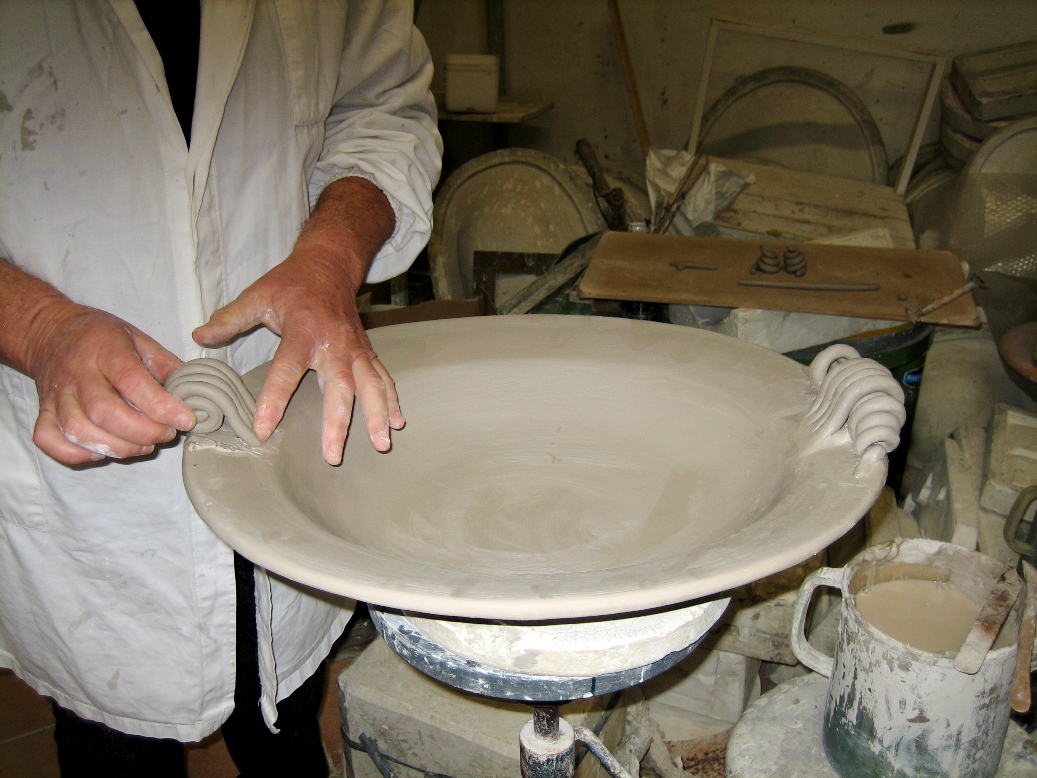 this is a further old traditional mould method . Nowadays the wheel is activated by a motor
though the creation of smart products still depends ... on the craftsman's skills who can carry out small set cruet for oil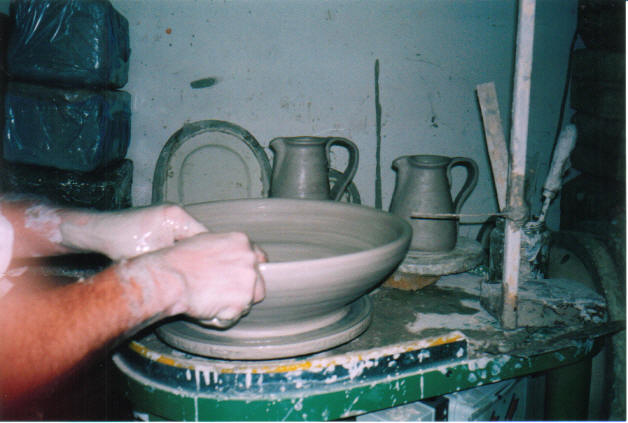 salt and pepper set , pitchers, bowls ,vases , trays, or typical Tuscan jars ,umbrellas,lamps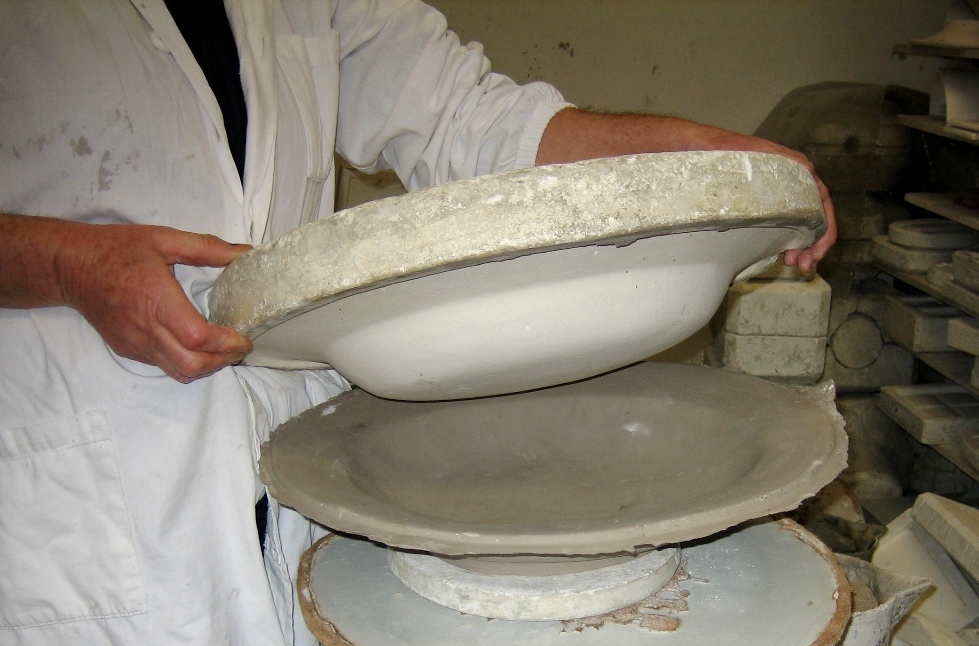 The design and decoration
The design is completely free hand and this feature highly increases the value and uniqueness of each handmade product. The color on our ceramics plays a very important role, since the color represents the life, the light, the heat, the nature
It 'also feeling and passion, like the ones we have for our research, we work to new harmonious decorations. Most of our decorations are real paintings on enamel, this is why each piece is unique and different from one another and transmits the emotions of the artist who creates it. Attention is carefully paid to every detail in the bigger creations as well as in the smaller-size ones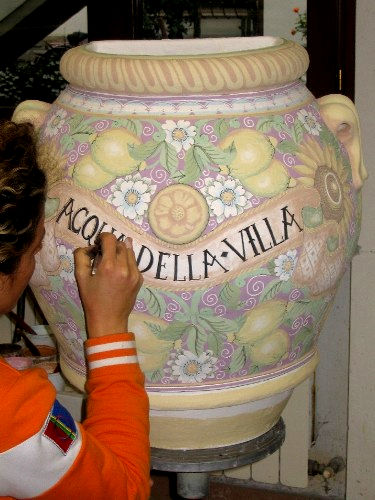 We want to maintain and reproduce the relationship between nature and materials so to remind you of the sunny bright Mediterranean colours through a perfect harmony of yellow, green, red and blue, yet keeping a personal chromatic mark.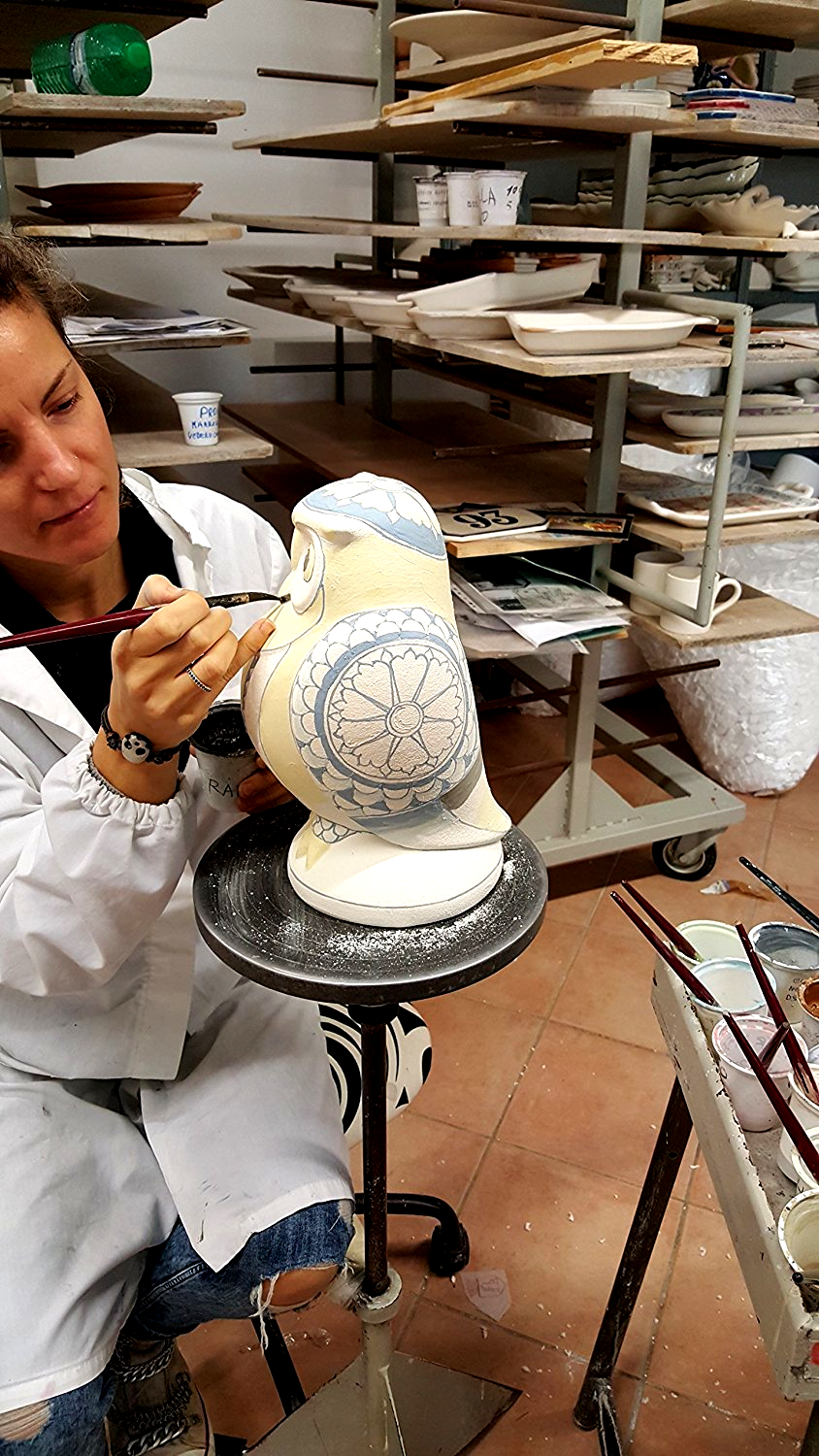 Certificate of Authenticity
All processing steps are esequite exclusively by our master craftsmen , and all items are signed and accompanied by Certificate of Authenticity.
Tuscany Master Craftsman
This appointment has been assigned by the CHAMBER OF COMMERCE OF FLORENCE under Article 10 of the Regional Law 11/02/1999 n. 58 and art. 22 of the Regional Law 22/10/2008 n. 53 and the Shops accredited school in accordance with Resolution No. 982 GRT 12/11/2011 following the positive opinion of the REGIONAL COMMISSION FOR THE CRAFTS OF TUSCANY.